Selling with Video Workbook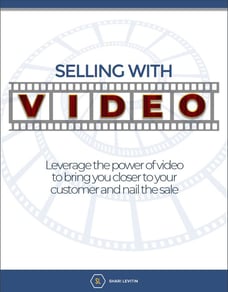 It's no secret potential buyers are more honest, agreeable, and willing to trust you face-to-face versus by email or phone, but in today's remote work world, this isn't always possible. Effective video creates buy-in during each stage of the buyer's journey from outreach through closed-won and handed off to service. We're not talking simple zoom calls, known as synchronous video, we're talking asynchronous video messaging in each stage of the sales process. The focus of the workbook is to help sellers:
Realize the importance of leveraging video throughout the sales process

Use creativity to imagine and embrace new ways of communicating through video

Leverage the Information Confirmation Framework to build video into your information confirmation statements
Research shows that 90% of sales have moved to video conferencing, and 50% of sales leaders believe this model will continue. Improve your virtual selling and make it work for you.
Download the Workbook Today!
Download the Selling with Video Workbook!