The Story Selling Workbook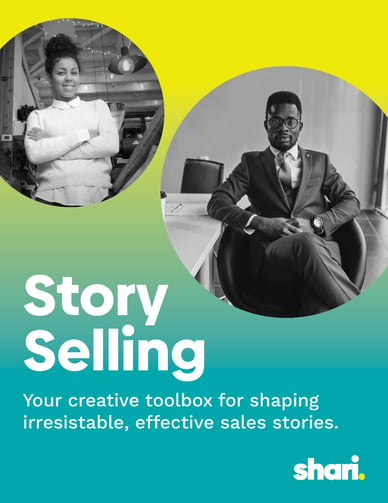 Research from McKinsey shows distractions rank as the number one obstacle to effective hybrid selling. Distraction takes many forms: the allure of social media, the dopamine rush from multi-tasking, or the default tendency to switch devices mid-conversation.
While telling stories is the most effective way to connect and communicate, most sellers set aside the very communication method they learned, loved, and perfected as children. "Sellers often think that they know what a story is, but when asked to tell a story they usually do a description or an expository statement of their product or solution." Takeaways from this workbook:
Distinguish why StorySelling is the secret weapon of sellers.

Gain a framework that will help sellers articulate value, earn credibility, and differentiate themselves from competitors.

Create a culture of StorySelling to win the hearts and minds of buyers.
Download the Workbook Today!
Download the Story Selling Workbook!